Personal Training
Personal Training is ideal whether you're a total beginner to gym training or if you've been training for a while and want to see improved results. As our primary business, Personal Training at Body and Mind Fitness is tailor-made to fit the requirements of each individual client…
Small Group / Semi-Private Personal Training
Small Group Training provides all the benefits of Personal Training at a fraction of the cost and it most suitable for couples or friends who wish to train together. The groups are limited to a maximum of 4 participants…
Group Fitness
We have a selection of classes including Ladies Only Bootcamp 60 and Tone & Burn, Men Only Circuit Classes, as well as Mixed Circuits and Strength Club which cater for both ladies and men. All classes are run on a 6 week pre-paid course basis…
Team Training
Over the years we have worked with many local GAA, Soccer and Cycling clubs as well as individual clients from the sports of Rugby, Athletics and Badminton. We offer a range of services to suit the specific needs of individual sports and teams, and can put together a tailor-made package that includes flexibility, strength, fitness and body composition testing…
Injury Rehab
As a Qualified C.H.E.K. Exercise Coach, Willie Healy has successfully re-habilitated many clients who have had muscular and joint injuries and imbalances. Using a combination of strength and flexibility work with a constant emphasis on correct technique, clients have achieved excellent results which have allowed them to reach higher levels of physical performance…
Nutrition Consultations/Coaching
Our Nutrition/Lifestyle Consultations are the foundation of the success that our clients achieve at Body & Mind Fitness. No matter what your health and fitness goal is, it will not be achieved by training alone. In order to reach your goals, your nutrition, sleep patterns and stress management will have to be at optimum levels to help your body recover and repair…
I came to Body & Mind Fitness after having surgery for a herniated disc as it was recommended by my consultant that I start a weight training programme as part of my recovery. I found this to be a very daunting task as I was never majorly fit nor had I any experience with weight training. I was very nervous about damaging my back again after the surgery as I had suffered a lot of pain in the years previous.
Willie really helped me with my confidence in the gym and most importantly to build up the strength in my core and back. With the help of Willie's programme my strength was gradually increasing every week and I always left the gym with a sense of achievement and a big smile, knowing that I had progressed in my recovery. Willie really emphasised the importance of technique when recovering from an injury and I have learned some invaluable lessons with regard to core and back strength. Willie was always happy to answer questions and offer advice, which often helped to put me at ease if I was worried about damaging my back again. (more…)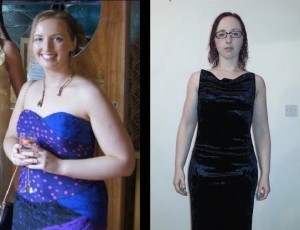 I have been doing personal training sessions with Willie in Body and Mind Fitness for four months. I had been trying to get fit myself through running and dieting but was making no progress; even if I lost weight I couldn't seem to change my shape or 'tone up'. A friend who is also a fitness instructor recommended Willie. Willie has really changed how I think about fitness, I now realise how important things like sleep and stress management are and I have completely changed what and how I eat (six times a day instead of starving myself!).
Willie has also taught me that strength training is absolutely vital for any woman who really wants to transform her body. In the last four months I've done far less cardio than I used to but have dropped 7kg, reduced my body fat by 5.5% and lost inches from all over my body. I honestly can't recommend Body and Mind Fitness enough.
This is my third year doing personal training with Willie. Body and Mind Fitness helps me to work on my core strength and keeps me fresh and healthy during off season. I have noticed a huge improvement in my all round game over the last couple of years and this is due mainly to the personal training with Willie over the winter months. Many athletes feel bored or unfit after one or two weeks of no training with their teams. Body and Mind is the perfect solution for those athletes. By doing 1 hour sessions 2-3 times a week, it can help you prepare for pre season again.
October 8, 2017
Nowadays we are blessed (and maybe cursed) with an overload of information. Thanks to the…
Body and Mind Fitness, run by Willie & Orla Healy, operates a fully equipped member's only private gym on the Lahinch Rd, Ennis. Our approach is scientific, effective training by professional, experienced and highly qualified staff in a private and friendly atmosphere.
Although our primary business is personal training, we also offer a wide variety of services to cater for all budgets and fitness goals. Whether the target is weight loss, improved sports performance, improved fitness, strength and conditioning, or injury re-hab, we can develop a training programme to suit.